AGC Gutter Co.
Our Customers
Our Installations
"Jim and June Buggie were completing construction of their new home and wanted protection from water falling onto their pool deck and BBQ patio deck.The Solution – professionally installed gutters from ACG."We were very pleased with the quality of the installation. They fabricated the gutters right on site. They were careful to leave each segment of the installation perfectly clean and sparkling when they were finished. Thank you AGC!" .
Jim and June Buggie
Colleton River Plantation, Bluffton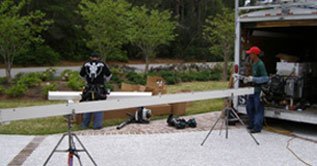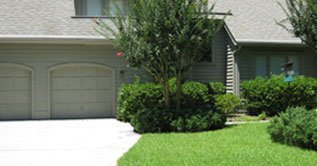 "For years I battled with the nuisance and expense of having our roof and gutters cleared of pine, leaves and other debris on a regular basis. I contacted Steve Arnot from the AGC Gutter Company and decided to proceed with the entire house. The money I have saved from no longer needing frequent cleaning has already paid for the cost of the installation."
Bill Sharp
Hilton Head Plantation, Hilton Head
"Several years ago, your company installed gutter guards on our house. I wish I had installed these years earlier. During the past few years, I know I have saved many hours of ladder climbing and gutter cleaning. If you have prospects in Wexford that are undecided, please feel free to have them give me a call."
Dave Mackintosh
Wexford, Hilton Head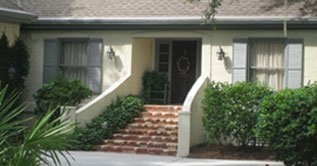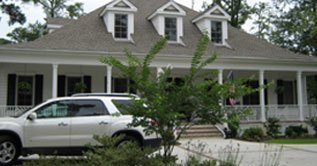 "AGC Gutter Company recently installed gutters and gutter hoods on our new home. Three days later we had an entire day of very heavy rains and we were amazed at how well the gutter system worked. Not only did it solve all of our drainage problems, but we could not get over what a terrific job they did installing them and how great they look on our house."
Frank & Cathy Roland
Oldfield, Okatie
"We want to thank you for your time, cooperation, and outstanding service during our recent gutter installation. Your advice and planning for our gutter needs provided excellent detail and was easily understandable. We also appreciated the estimate that you provided including the various options for our needs. Your honesty and candor in presenting the "benefits and limitations" for the various gutter protection selections simplified our decision-making process."
Bob & Diane Cibulsky
Belfair, Bluffton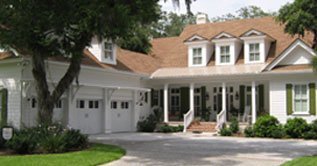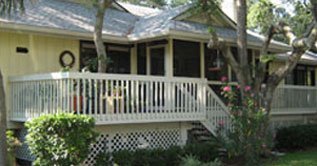 "When you get our age homeowners depend on many services in maintaining a private residence. Every aspect of your service to us has been exceptional. You estimated the job, helped us make color/design choices, completed the installation on schedule, and inspected the product for proper functioning after one year."
David H. Witt
North Forest Beach, Hilton Head
"Many thanks to yourself and crew for the fine manner in which the gutter guards were installed. Your pricing was extremely competitive and the project came in on time. Also, the crew was both efficient and neat."
John Allen
Wexford, Hilton Head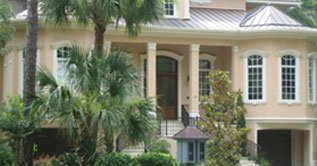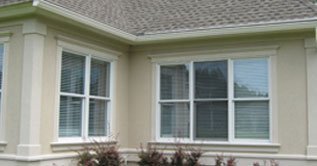 "The experience working with everyone at AGC Gutter Company has been quite positive. The original quote was performed quickly and the cost very competitive. Due to rain, the installation had to be delayed. However, I was very impressed that the reschedule date was the following day. Since the following day was Saturday, I was even more impressed that your team would be willing to work on Saturday to ensure my installation did not have to wait until the next week. The work performed was done flawlessly and I am extremely pleased with the finished product"
Keith Hutcheson
Hampton Hall, Bluffton
To Whom It May Concern: Having reroofed our 1992 constructed house in December, 2008, we wanted to upgrade our guttering system to include new gutters & gutter guards. Having spent 8 years crawling up and down ladders hand cleaning out pine needle and leaf debris from the gutters, it was time to upgrade to a more efficient and safer system. AGC Gutter Company, owners Steve & Liz Arnot, and the entire crew were extremely helpful and patient with us in designing a complete system including downspouts and splash blocks to protect our 2 story house. Before the system was installed, we had large amounts of water getting under the house built on concrete piers near the marsh. Water would splash over the old clogged gutters and run under the house. The gutters and downspouts now protect us from such water even in heavy rains, and gutter guards keep the pine needles off the roof, except in the eaves. ACG Gutter Company comes 4 times a year and blows the debris which collects in the eaves from the tall pine trees surrounding our house off the roof. We would highly recommend AGC Guttering Company to anyone considering new guttering, downspouts, and gutter guards. The crew was very professional and we've had no problems at all with the guttering system, since it was installed in January, 2009.
John and Tammy Carter
7 Bayley Point Lane, Hilton Head Plantation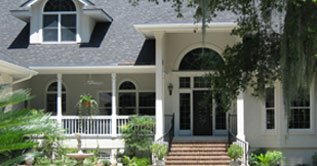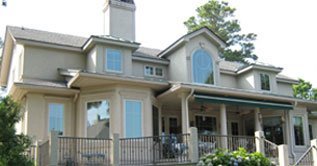 We wanted to let you know how pleased we are with the workmanship on our gutter and cover installation. We know it was a rather complex job, but it came out just perfect. We also want to say that you have a fantastic crew. Having been through several serious construction projects, we've seen lots of "workers", but your "crew" are WORKERS! Don't they ever take a break? Wow, such work ethic! They're real keepers.
Jack and Yvonne Maranto
Palmetto Dunes, Hilton Head
Mailing Address
12 Anglers Pond Court
Hilton Head Island, SC 29926